Trying to get to the top of Google? Seeking social media followers? Don't miss this crucial #NIMRI talk, not just about SEO/social but HOW to maximize your marketing.
Keywords are out, long-form, expertise-showcasing content is in, not to mention infographics, images, and more.
"It's all about repurposing creatively and squeezing all the value you can out of limited efforts – and – budgets." – Ted Ives
Once again, a fellow #NIMRI member is graciously sharing insights THAT WORK – insights that folks paid $THOUSANDS$ to hear at the SMX conference.
Hear and ask:
Why content is vital for marketing online and off
How to market across multiple channels
 Top ways to be more effective and efficient.
Whether you're a writer, photographer, marketer, or a "techno-phobe," this non-techie talk will spark ideas and help get content flowing. RSVP now to check out Newport Vineyards' new Meadow Room, a perfect spot for your next event. We'll head up to Brix restaurant for more apre-speaker networking and BYO bites.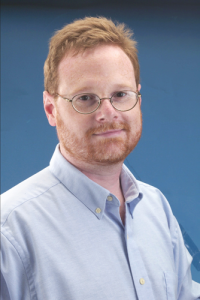 Ted Ives has deep experience at technology companies ranging through every layer of the information technology stack (including Apple, Microsoft, APC, and National Semiconductor), previously served as Vice President of Product Management at The Search Agency, and currently helps enterprises to scale up online marketing efforts through custom engagements tailored to their unique situations.
Ted writes for his blog and also SearchEngineLand on a variety of online marketing topics with a special emphasis on Paid Search and SEO.
Many thanks to our venue sponsor Newport Vineyards
Cheers to 20 years! On the heals of the 20th Anniversary and following a multi-million dollar renovation, Newport Vineyards completes a two-year expansion which includes Brix Restaurant, The Marketplace, the addition of Fatulli's Bakery & Deli to the family, new Tasting Room, new Tank Room, new and expanded venue facilities, the growth of public events, live music and private events.