Google Analytics has quickly become one of the most helpful tools for any business with an online presence, but learning how to make it work for you can be tricky. Join us Thursday, November 3 at 6 PM at Parlor Bar & Kitchen to learn the ins and outs of Google Analytics.
At this Newport Interactive Marketers FREE event, you will learn about:
Google tag manager, a system that makes it easier to manage your digital marketing. You will see a quick demo that will answer all your GA questions. 

Data studio, 

a new dashboard tool that's easy to use and makes it simple to pull data from multiple sources.  A well-built dashboard shows how your website and online marketing are performing so your focus is in improving instead of pulling reports.

How to get more timely and relevent interactions to boost your online traffic as well as your business!
Meet Jay Murphy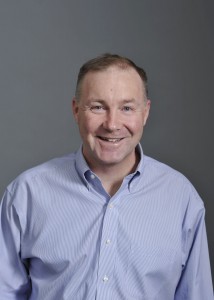 Jay Murphy works with large and mid-sized organizations to successfully convert business imperatives to effective marketing results by delivering analytics, website development, social media strategy, search engine marketing, search engine optimization and display advertising all optimized with measurable results. He has worked with organization including GE, Harvard University and Janus Mutual Funds.
Jay previously worked at Sapient Corporation as a director of program management and led projects in a variety of industries including higher education, financial services and energy. He holds a B.S. in Computer Science from Northeastern University and a M.S. in Electric Engineering from Tufts University. He was awarded a Draper Fellowship to attend Tufts University and took doctoral level course work at MIT in Aerospace Engineering.
As a project leader on any web-based initiative, Jay brings an understanding of every technical nuance with an understanding of web-based marketing you just don't find every day.
When he is not tweaking a web site – Jay can be found cheering on his sons at baseball games or racing his sailboat.
6 p.m. Networking                  7 p.m. Speaker
Many thanks to our venue sponsor Parlor Bar & Kitchen